Don't Miss:
Offsetting 2021
Aiming to make holidays at Villa Loukia more sustainable
1.     Energy:  During 2021 Villa Loukia used 9684 kwh of electricity.  However, Villa Loukia also created 8588 kwh of energy from her Photovoltaic roof panels.  This means the total number of kwh used to run Villa Loukia was just 1096.
2.     We have offset the electricity used and all flights connected to the villa (ie the flights taken by all guests).  This comes to a total of 28 tonnes.
3.     To offset other omissions created by the cars hired, cars driven by staff, laundry and the general running of the villa, we are planting 2 new Cypress Trees and 2 fast growing Paulownia trees in the olive grove.  They are reported to absorb 10 x more C02 than other trees.  We are doing this in collaboration with Vassilis Sofitis of www.poolsandgardens.gr.  If this is successful, then we aim to extend this planting next autumn through Villa Loukia's olive grove.
4.     From 2023 we plan to start charging for the use of the pool heater in low season (April/early May or late September/October) .  Often the pool is heated even though the guests are not using it which is not good environmentally.  We feel that bringing in a charge will focus people's minds as to whether they really want it heated or not.  Obviously for most of the season the sun does a perfect job of heating the pool naturally.
5.     At Villa Loukia we remain committed to recycling and the use of eco-friendly products wherever possible.
6.     Our offsetting policy is at our own expense and is a personal pledge to creating a better future for our granddaughter, Imogen.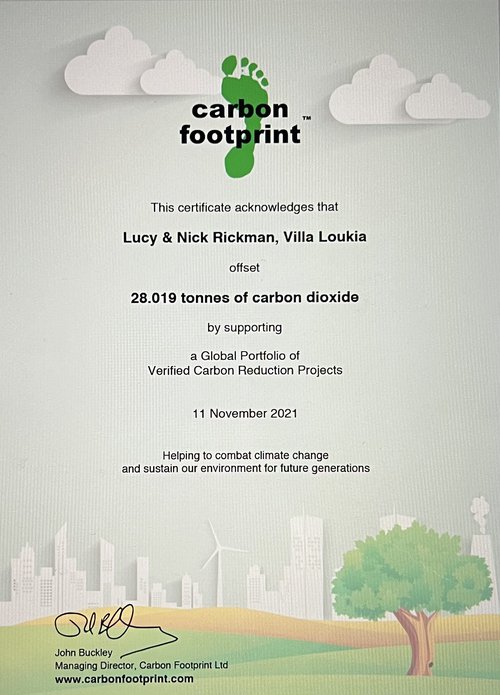 E-biking on Corfu
A fabulous day e-biking up Pantokrator in October
Really recommend e-biking in low season.  S-Bikes in Acharavi have really good bikes and will supply you with maps and routes.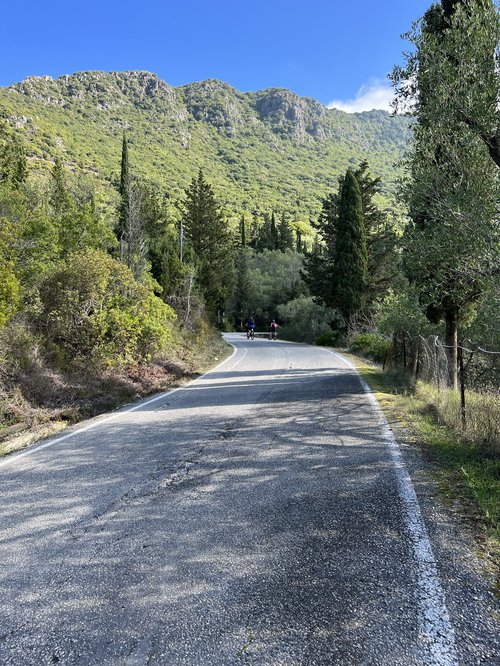 Local Craftsmen
Where possible we have used local craftsmen to furnish our villa
Villa Loukia was originally built in 2007 by the extremely charismatic Andreas  Vlachos.  However the upgrading work of 2016 and 2017 has been completed by Chris Giannoukas.  We can not speak more highly  of Chris and his team.  I have never seen men work so hard or listen more carefully to what the client wants.  He has to be one of the finest builders on the island.
Villa Loukia has been mainly furnished with hand-made items made by local craftsmen.  All the iron furniture in the bedrooms and some in the living room was made for us by the wonderful Kostas Mastrantonis.  His work  receives many compliments.  We have also recently discovered Corfu Glass and they have hand crafted all our wall lights - an example is above. 
When it comes to the art in Villa Loukia that has come from our village back in England.  Above the fire place is an Elizabeth Dalziel photo of a corn flower, taken in the olive grove at the villa.  A Tina Hunter painting hangs at the bottom of the stairs and the ponies at the top of the stairs were painted for me by our eldest son, Robbie.  I hope to add to this collection.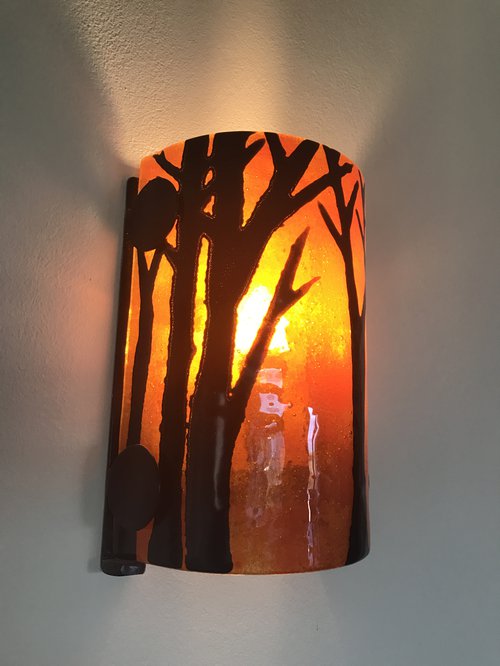 Corfu and Cats
Please don't feed them!
I am a cat lover - I have two gorgeous Bengals back in the UK.  But cats on Corfu are wild.  If they are fed through the summer then they suffer in the winter when all the guests (and food supply) are gone. The cats are also a big nuisance if they are hanging around villas  - they bring disease and fleas, sit on all the cushions leaving them dirty, etc.  And of course some of our guests might be cat intolerant. It only takes one guest to feed them for the cats to stay close to the villas.  So please please don't!  We don't generally have a problem at Villa Loukia because we do not encourage them.     If you want to help the  cats on Corfu then please leave them alone and help through one of the many charities such as agni-animal-welfare-fund.co.uk or corfuanimalwelfare.com.   Thank-you!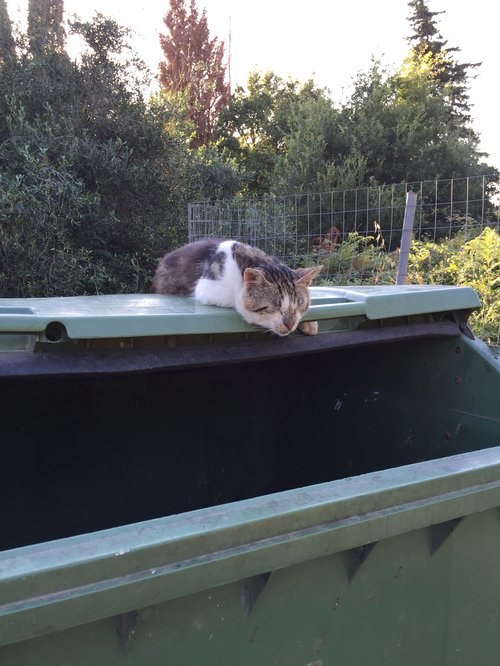 Big Celebrations!
We love it when people choose Villa Loukia to celebrate a big life event.  So far we have had guests celebrate a 1st birthday, 18th, 40th, 50th and a 90th (and lots of smaller number in between)!  We have also had a 25th wedding anniversary and a 45th.    But we still haven't had a honeymoon.....   Easter and Christmas have however both been celebrated at Villa Loukia.  It is also not unusual for 3 generations of one family to choose Loukia.  And of course we have had lots of teenagers celebrating GCSE and A level results in August.    Do let me know if you are celebrating something important!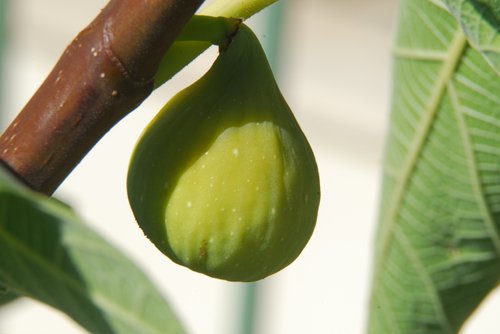 Who are our guests?
Villa Loukia is about to go into its 10th season.  Although most of our guests are from the UK we have also had guests from the USA, Russia, Holland, Germany, Ireland and France.   I hope this list continues to grow.  All nationalities are very welcome.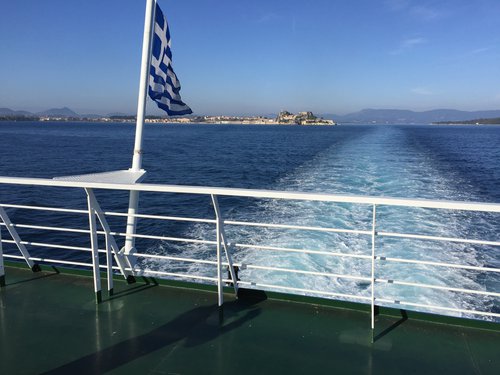 How many can we sleep?
Perfect for a couple or for a family of 6-9
Villa Loukia is a 3 bed house sleeping 6.  However we can cater for infants, have a spare single bed in the master suite and a double sofa bed in the living room for adults.  So the accommodation is flexible!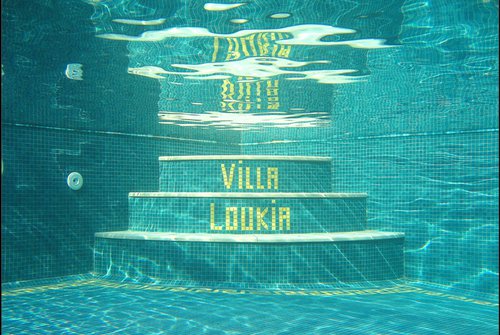 The History of Villa Loukia
It was a whim, we fell in love and the rest is history
My husband Nick and I (Lucy) have been bringing our family to Corfu for many years. Once we discovered Corfu nowhere else seemed to match it as it worked for us as a perfect holiday destination - quiet, peaceful, beautiful views, secluded bays, good water sports, friendly people and plenty of sun. Even as the children got older, NE Corfu was still the perfect destination - it really does cater for everyone in the family.
In 2007 we happened upon Villa Loukia whilst on holiday; it was nearing completion but was sitting in a building site.  It was love at first sight but also we were at a point of children leaving home and perhaps needed a new project.  It was called just Michael's house after the Englishman who had had it built.  We therefore named in after me but in Greek of course - hence Villa Loukia was born.
We eventually completed on the purchase on 21st December 2007, our wedding anniversary.  The adventure then began.  In the months of January - April 2008 we had to build a swimming pool, the steps, the bbq area, tidy the garden, clean the villa of builders dirt from top to bottom and furnish it with everything from tea spoons to beds!   In hindsight we were mad but we were ready somehow for our first guests on May 5th!
This started the obsession and I now call Villa Loukia  our 5th child!   Each winter we have improved the facilities: building gates, surfacing the drive, extending the pool terrace, building the lower pergola, planting endless plants, building the outside kitchen, putting a roof on the terrace  upstairs, adding solar water, pvs panels - the list is endless!
In 2015 we started the upgrade to the villa itself.  The extension to the dining room and master suite has been a big success and the master suite really is now a 5* experience.  Phase 2 will start during winter 2016 with the upgrade to the blue bedroom and bathroom to the same standard as the master.  Hopefully over the next two winters we will be able to upgrade the terracotta bathroom  and then make some improvements to the kitchen.   At that point we hope to be able to rest a little!
We have used our many years of experience of renting villas (often very indifferent ones) on Corfu to ensure that our guests are not disappointed by their choice of villa and we will continue to make sure that Loukia  is always at its very best so that it can be the perfect holiday  home for all our guests