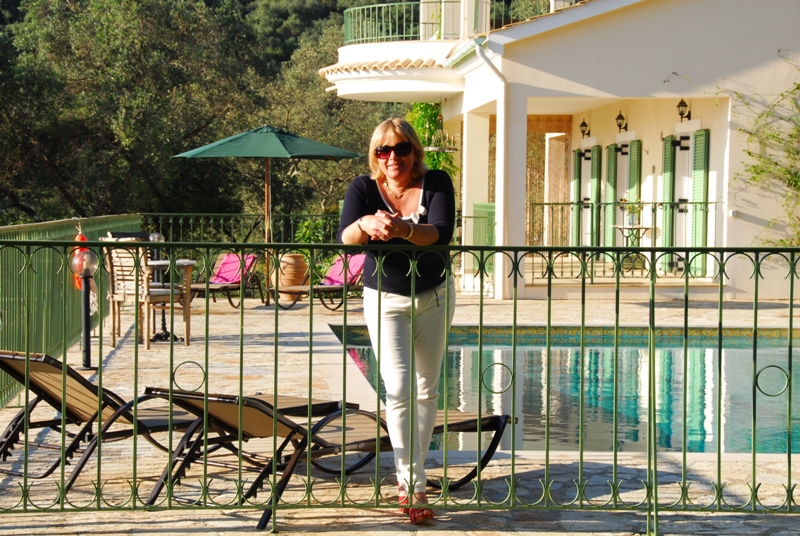 Welcome to Villa Loukia - Direct bookings taken!
I am so pleased that you  are looking at our website for our Corfu 'home' - Villa Loukia.   Villa Loukia is located on the NE coast of Corfu in a hamlet called Kelia, above the fishing village of Kassiopi.  It has an enviable location on a quiet hillside covered in olive groves, but with the advantage of still being within walking distance of Kassiopi, for those seeking the convenience of being able to walk to restaurants at night.  There are no close neighbours and the property is not overlooked.  There are 3 bedrooms all with en-suite bathrooms, a large indoor living space, lots of different outdoor living areas and a 10 m x 5 m heated swimming pool. The villa provides the perfect location for a family or romantic holiday for 2 to 8 people. Villa Loukia is extremely well maintained by our team of locals, Vasilis from  Homes & Gardens and by my husband Nick, and me, Lucy, which hopefully will be obvious as you browse our galleries.  
From 2018 we pledged to make Villa Loukia carbon neutral - take a look at my blog for details.    Enjoy!
Lucy