Kassiopi
In walking distance of Villa Loukia is Kassiopi - a charming little fishing village with a traditional 'horseshoe' shaped port.  In the port the local fishermen still supply the local restaurants with fresh daily fish.  Many locals live in Kassiopi so even in low season or winter the village is a 'real' place with a thriving community.   The tavernas, shops, beaches and bars offer something for all members of the family and it is a safe environment for teenagers to enjoy an evening out in the 'low key' clubs and music bars.  Villa Loukia is situated in walking distance of Kassiopi which means that it is not necessary to drive in the evening and also teenagers can safely feel independent by venturing out on their own.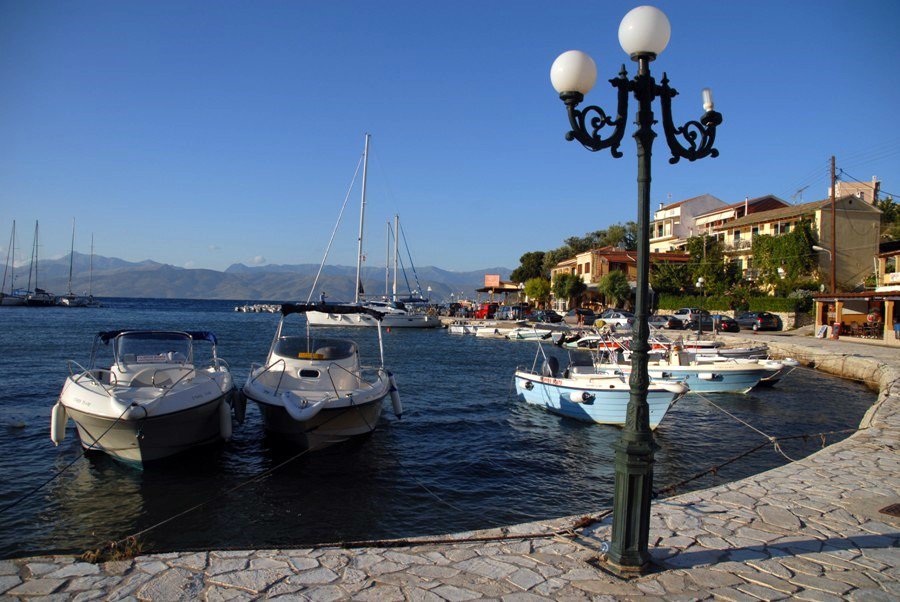 North of Kassiopi is Kalamaki beach.  This is a perfect place for those with small children as the large beach is covered in sand and extremely shallow waters.  A little further up the coast road, turn left towards Perithia.  Our favourite taverna is found on the left (Harry's).  Harry and his mother are open all year round and provide extremely good but very reasonably priced local food.  Harry himself is a delight!  If you continue through Perithia you start to climb up into the hills and eventually reach Old Perithia. This is absolutely worth a visit.  It dates back to the 14th century and is now a protected heritage site.  In recent years the once deserted and derelict village has slowly been restored and now houses a couple of lovely tavernas too.  A wonderful destination for an early evening drive.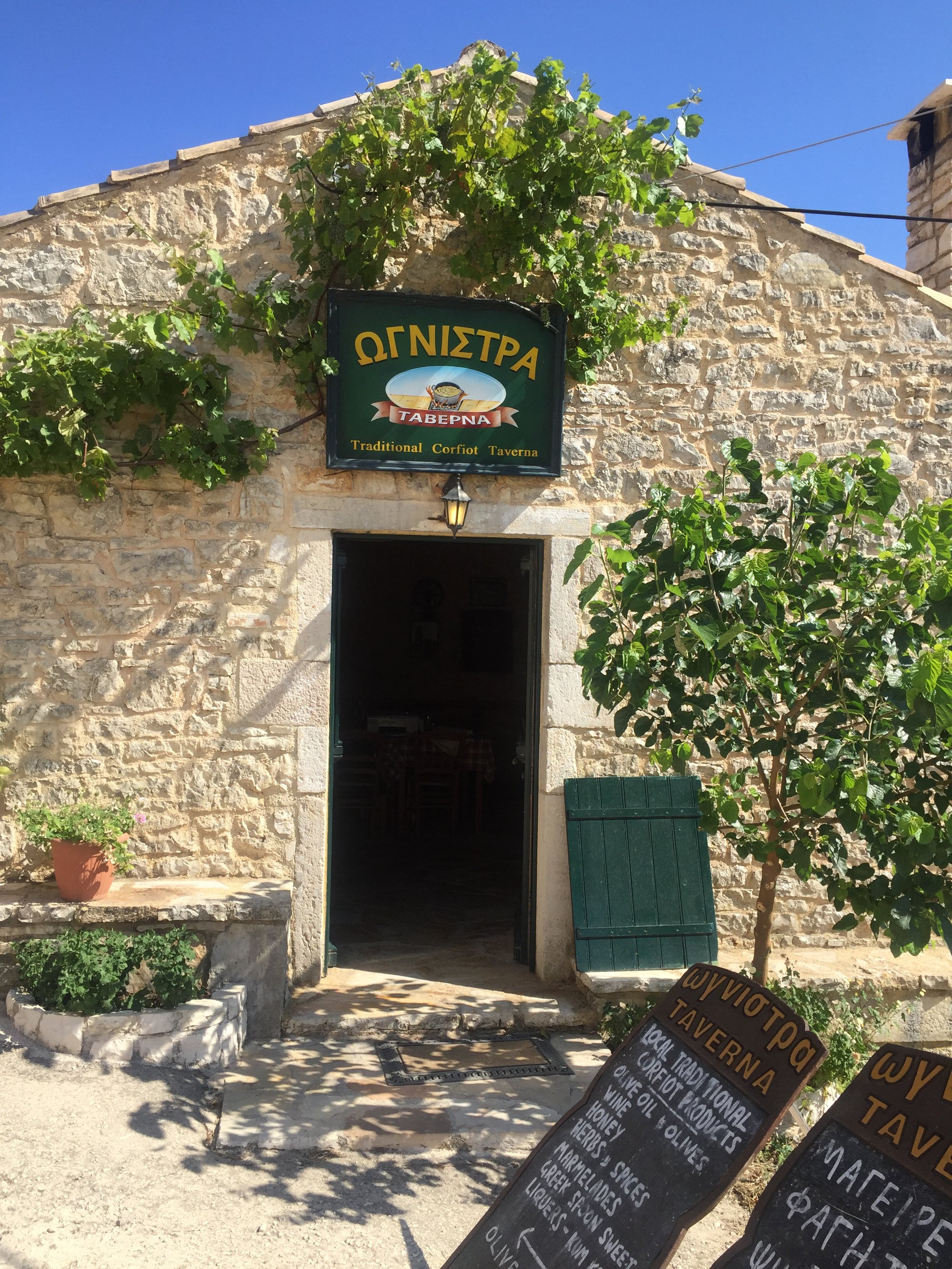 Heading south from Kassiopi is Avlaki, which is the beach that can be seen from Villa Loukia.  This beach is covered in beautiful white stones so the water is the most amazing turquoise blue.  Avlaki has wonderful cooling breezes, especially in the afternoon, so is a perfect location for those wanting to try wind-surfing or those just wishing to keep cool!  It is also possible to hire boats from here to discover the hidden coves down the coast from the sea.  The back drop to the beach is the Avlaki Peninsula, which is a conservation area so is totally undeveloped.  In low season it is  perfect for a walk and there are many  little coves on the far side.  There is also a horse riding yard (www.dimitriscorfu.gr) on the peninsula.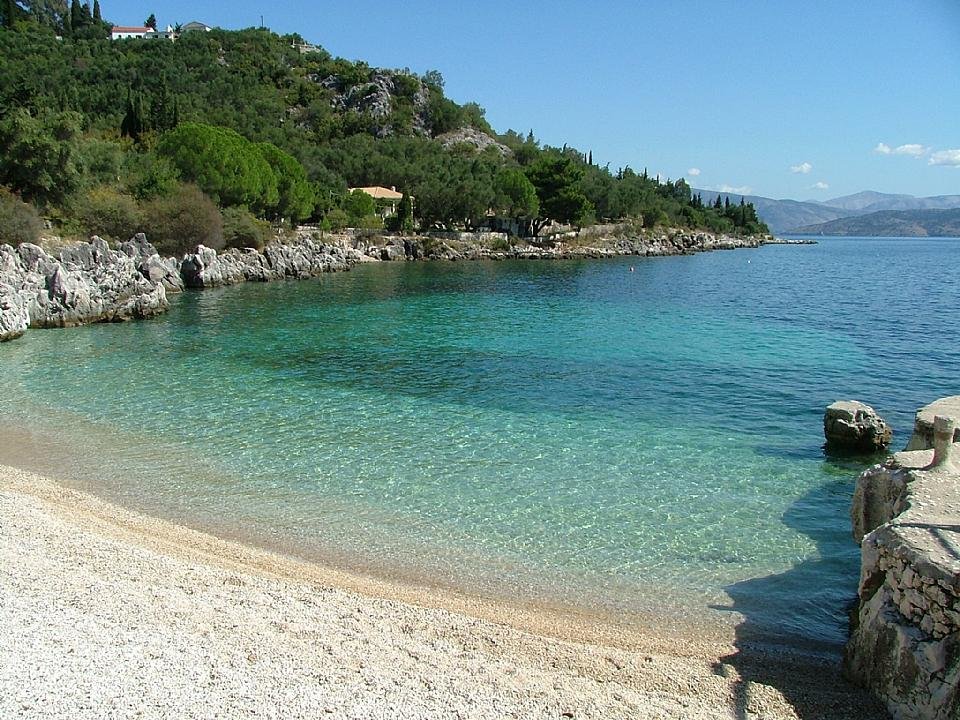 On the other side of the  peninsula the road drops down to Agios Stephanos.  This is yet another lovely horse-shoe shaped cove that is lined with some very good tavernas, boat hire, boat trips and a few shops.  Further along this road you pass the Rothschild's estate and then reach the long beach of Kerasia.  The road stops here but if you retrace your steps you pass through Sinies before rejoining the coastal road.   
Back on the coast road the next point of interest is Kalami.  Take the left fork off the coast road and half way down the Kalami road is a turning to Kouloura and Chouchoulio.  Chouchoulio is our favourite beach!  Fantastic in early morning, when even in peak season, it is usually deserted.  The view over the hazy water to Albania is second to none.  Kouloura itself is a most picturesque peninsula with a little port and a restaurant.  Back on to Kalami, which is famous as it is where Laurence Durrell (the author) lived in the White House (found at the far side of Kalami).  Kalami is the place to come to waterski - www.corfuboats.gr - Louise and Harris taught all our children over the years so I can thoroughly recommend them.   If you continue through Kalami the road peters out, but there is  a footpath down to the cove of Gialiskari.  Just beautiful!  It has some large rocks too which your teenagers will enjoy jumping off!  The footpath continues over the headland and down to the infamous Agni bay - home of Agni Taverna where Mandelson and Osbourne had their now famous conversation about Gordon Brown.  It is a great taverna, as is Taverna Nicholas and Toula's, but be aware that in peak season you will need to book ahead.  It is also possible to park in Kalami and get the boat to the restaurants in Agni in the evening but again you will need to phone ahead and book.  Alternatively,  it is a great destination for lunch if you have hired a boat from further up the coast.  It is also possible to get to Agni via the road but you need to drive further south almost back to Nissaki to find the road back down.  Walking or boat is quicker!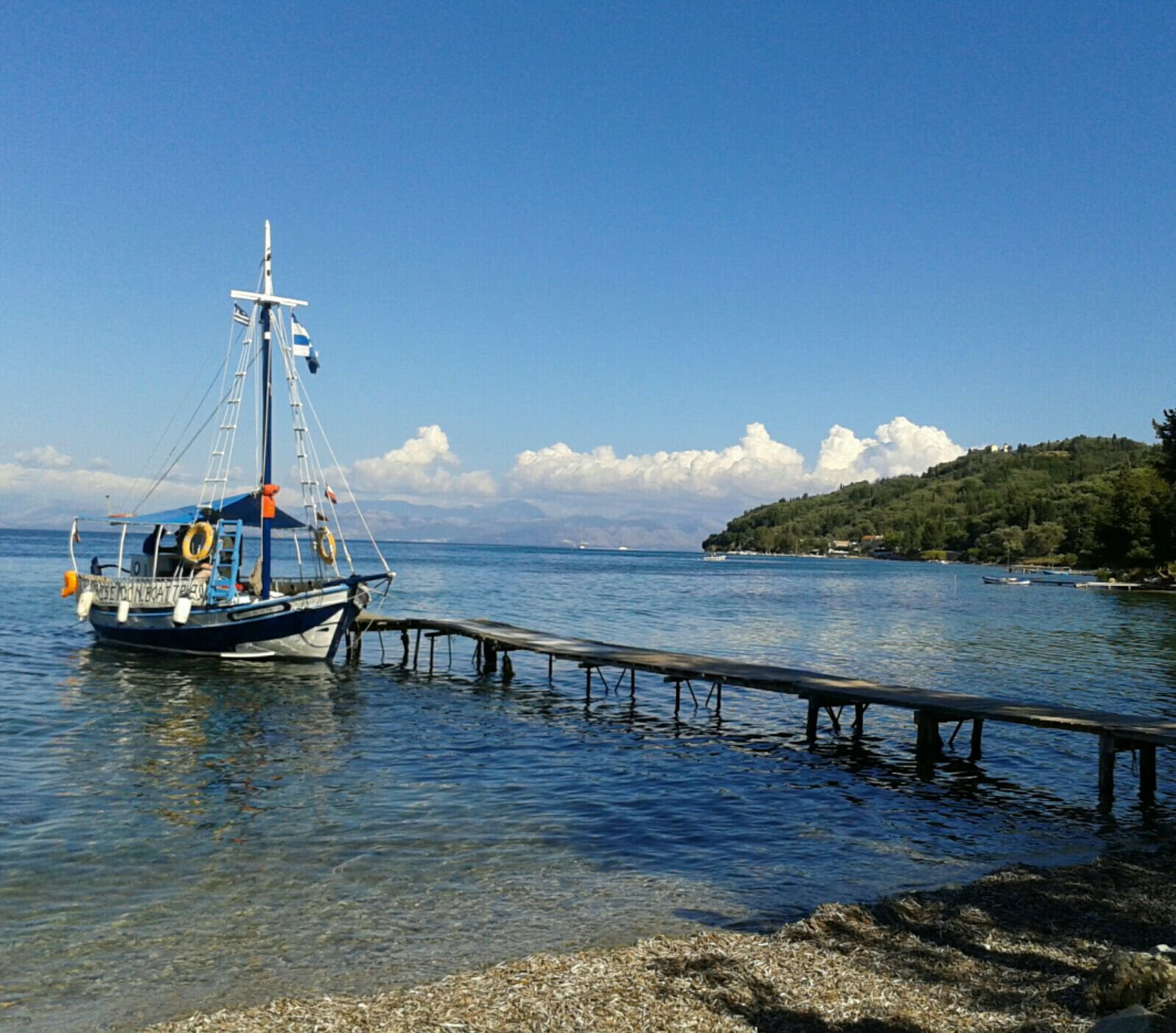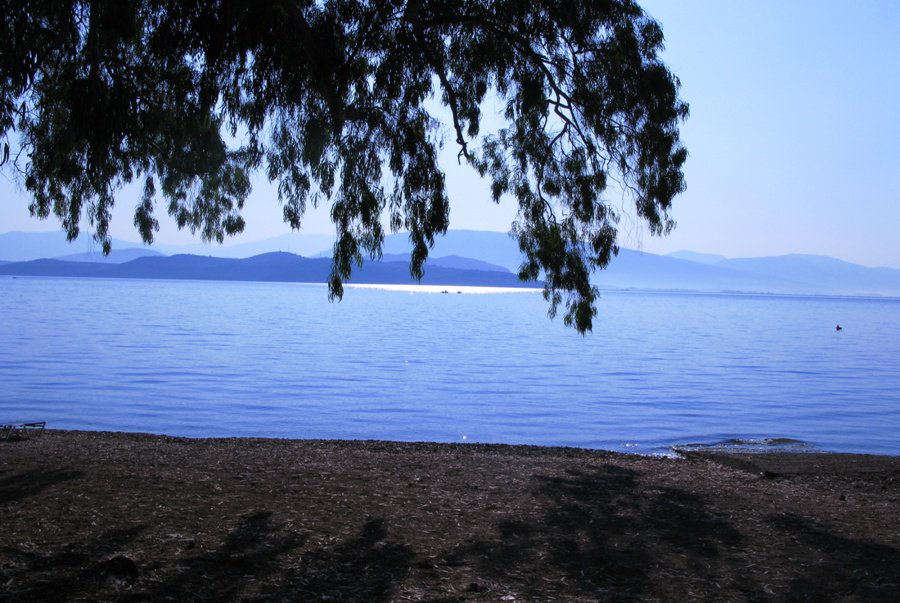 Featured Review
Wonderful week. Villa was everything I'd hoped for: as lovely as it looked in the photos and very well equipped right down to quality handwash in the bathrooms and bottles of water in the fridge awaiting us on arrival. Without doubt the best equipped and well laid-out villa we've ever stayed in - everything looked new and spotlessly clean and everything worked (not always the case in rented accommodation abroad or indeed in the UK). Owner extremely helpful before we went answering lots of questions - booking was easy and it was good to know that there was an agent in Corfu we could have contacted if need be (there was no need in the event). Lovely pool and lots of places to sit to get views/sun/shade at various times of the day. There were six of us, age range 18yrs to 60yrs and the situation was perfect as the four members of the party who were under 25 were able to walk into Kassiopi whenever they felt like it without having to drive or be driven (bit of a hike back up the hill but not too bad and you can always jump straight into the pool to cool down once you get back to the villa!) We booked two small hire cars through the villa owner's agent in Corfu before we went out and that all worked well: they were waiting for us at the airport as arranged. Nearby Nikos supermarket was great as was another we found at Sinies - such friendly and helpful owners. Nikos can provide food ready prepared for bbqs and he is open just about all the time it seemed! Recommend Harrys Taverna a few miles on the road north out of Kassiopi - very reasonable, masses of food and nice owner who gave us a free course of fresh fruit plus a local liquer at the end of the meal. We loved our drive up into the hills to Old Perithia - there are several tavernas here and it gives you a taste of "old Greece", road wasn't too scarey. We hired a boat for a day at Avlaki beach - good for exploring little beaches unreachable by car. Another time hired a pedalo at Kerasia. Evening boat trip from Kassiopi to Corfu was fun although the boat was pretty uncomfortable and quite expensive. However, worth it to be able to explore Corfu town and not have to drive all the way there or have to find parking. Nice sandy beach was Ag. Spiridonas, north of Kassiopi, good waves for bodyboarding on a windy day. Wish we could have had another week to do more exploring especially inland - would love to return to Villa Loukia one day. It is very specialxx

Read more from the Loukia Guestbook